Συνεννόηση για Δράση -
Απόψεις
Συντάχθηκε απο τον/την Χρήστος Μπούμπουλης (Christos Boumpoulis)
Τετάρτη, 04 Ιούλιος 2018 21:58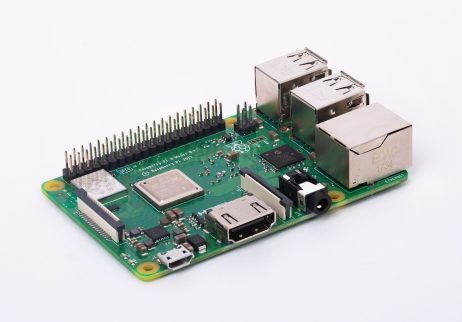 Asparagus Robotic Harvester and Stereophotogrammetry
A special case, called stereophotogrammetry, involves estimating the three-dimensional coordinates of points on an object employing measurements made in two or more photographic images taken from different positions (see stereoscopy). Common points are identified on each image. A line of sight (or ray) can be constructed from the camera location to the point on the object. It is the intersection of these rays (triangulation) that determines the three-dimensional location of the point. More sophisticated algorithms can exploit other information about the scene that is known a priori, for example symmetries, in some cases allowing reconstructions of 3-D coordinates from only one camera position. Stereophotogrammetry is emerging as a robust non-contacting measurement technique to determine dynamic characteristics and mode shapes of non-rotating and rotating structures.
Source: www.wikipedia.org/wiki/Photogrammetry#Stereophotogrammetry
Invoice- and delivery address:
I-Net number 766390 (Please include with all inquiries)
Street DHLp/n: 914588443, Filiale 557
Payment method Payment in advance
Item number Name Quantity Total price
RASPBERRY PI 3B+ Raspberry Pi 3 B+, 4x 1,4 GHz, 1 GB RAM, WLAN, BT 1 €35,90 ( €30,17 net)
RASP OS 16GB Raspberry Pi OS 2.1 16-GB microSD card, pre-installed 1 €9,90 ( €8,32 net)
SDCA3/32GB MicroSDHC-Card 32GB - Kingston Class U3 1 €21,20 ( €17,82 net)
NT MUSB 25 SW Power supply for Raspberry Pi, 5 V, 2.5 A 1 €11,90 ( €10,00 net)
RASPBERRY PI 7TD 7" TFT LCD-Touch-Display, 800 x 480 pixel 1 €69,90 ( €58,74 net)
TEK-BERRY COOL Raspberry Pi cooling kit, 4-piece 1 €2,80 ( €2,35 net)
RPI OND 7TD BK Case for Raspberry Pi 3 & 7" Touch-Display 1 €22,95 ( €19,29 net)
ANS PB 20800 Ansmann Powerbank 20,800 mAh, 2x USB 1 €26,95 ( €22,65 net)
GRV 9AXIS MOTION Arduino - Grove 9-Axis Motion Tracking Modul 1 €14,30 ( €12,02 net)
GRV 4PIN F2GRV Arduino - Grove 4-Pin Female Jumper to Grove 4-Pin (5er Bag) 1 €3,70 ( €3,11 net)
KATALOG Main catalogue 06.1/2018 1 €0,00 ( €0,00 net)
Value of goods €219,50 ( €184,45 net)
Shipping costs €5,60 ( €4,71 net)
Total price €225,10 ( €189,16 net)
All prices include statutory value added tax (19%).
A VAT invoice is included with the shipment.
If an item should unexpectedly not be available or if we are unable to accept the order for other reasons, we will notify you.
Recipient: reichelt elektronik GmbH & Co. KG
IBAN: DE88282622545044550051
Bank transfer amount: €225,10
Your reichelt elektronik team
Contact: Phone +49 (0)4422 955-333
After extended delays and intense effort, I am in the pleasent position to announce that, the development of my asparagus robotic harvester has been started.
With the kind assistant of one of my relatives it became possible for me to order some, but not all, of the electronic parts that I have chosen for starting my project.
Specifically, for starting the project I had chosen electronic parts worth 600 euros, while, I managed to collect only 250 euros. Therefore, initially, I thought that, probably, I was not ready to start the project.
However, since my childhood, I have developed this mental habit of, systematically, challenging the realism of those circumstances which present the realization of a creative cause as, seemingly, impossible. And this habit gave me the motive to think deeper about the design of my robotic harvester in order to find ways of, further, reducing the recuired, mechanical and electronic, parts.
The asparagus robotic harvester needs, before doing the actual harvesting, to perform a "scene reconstruction" of the asparagus cultivation, which means that, a three dimentional 3D map of the cultivation was needed. For making this 3D map, I included in my design, two cameras and one Lidar.
After some complicated thinking I concluded that, by substituting, the Lidar and one of the cameras, with a high quality 9-axis movement sensor, I could produce the needed 3D map as follows.
The robotic harvester moves besides of the asparagus and takes snapshots of them. In each snapshot, the 9-axis movement sensor provides the required data for the calculation of a five dimensional vector that indicates, the three dimentional coordinates in space, and the two dimentional, direction, of the camera's lens. And then, by triangulating of many common, within the different snapshots, "objects"/"points of reference", a sufficiently accurate 3D map of the asparagus cultivation shall be developed.
Initially, I wrongfully, thought that, I may had invented a revolutionary method of developing a 3D map, though, later I found out that the solution that I figured out was nothing else but, the good-old Stereophotogrammetry.
My above mentioned order was submitted to reichelt.de and its parts list was the outcome of adapting my initial design to the usage of the method of Stereophotogrammetry, in the development of my asparagus robotic harvester.
Τελευταία Ενημέρωση στις Τετάρτη, 04 Ιούλιος 2018 23:06